Phantom 2 Wheel Pitching Machine | 21st Century Design | New Lower Cost!
Phantom 2 Wheel Pitching Machine

  Throws All MLB Pitches From 30-90+ MPH

 Unique Transport System | Easy To Move

  Covered Wheels For Added Safety

  Use Dimple Or Leather BB & SB

 NEW REDUCED PRICE – SAVE BIG!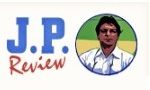 Here's A Phantom 2 Wheel Pitching Machine You Should Want!
A Phantom 2 wheel pitching machine is the workhorse in wheel pitching machines!
There are quite a few on the market today, as you have likely seen.
I am a fan of this particular model for its 21st-century engineering and lower cost than comparable models.
Beginning with its brilliant transport system, 5-year warranty & USA-Made quality, the Phantom Pitching Machine is a workhorse!
Keep reading and see for yourself. Call us directly with any final questions I may not have answered; after all, you don't want to buy this stuff twice!
 New Technology Modern Design

  Incredibly Accurate With Simple Pitch Changes

  1 Person Mobility & Quick Set Up & Adjustments

  Easily Rolls Through Gates, Doorways & On Field

  Use For Baseball & Softball For No Extra Cost!
Machine Details
The Phantom SafePitch offers a new line of high-performance pitching machines with fully enclosed moving parts.
The Phantom "Dura-Shield" design protects the user from coming in contact with any moving parts.
Multi-axis design & extra-long locking handles provide quick & easy adjustment from 1 pitch to another. High-quality, variable-speed motors mean quicker recovery!
This Is The New Breed Of Modern 2 Wheel Pitching Machines!
The biggest selling pitching machines are old, heavy, cranky, and difficult to use.
They work but if you have ever had to set one up, break it down, then transport it on and off the field… you know what I mean!
Nobody makes things out of cast iron, or other heavy materials anymore
… so whether it's cars or bicycles, modern design, and materials rule.
Phantom Safe Pitch Plays Lighter… a lot less than Jugs
There's no lifting the head onto the legs, making this less top-heavy and so much easier to set up and break down at the end of the day.
Just roll it in place, tilt it backward, install the legs, and tilt it upright!
And yes, it does weigh less with much less aggravation when adjusting from pitch to pitch.
Easier To Change Pitches!
Spring-loaded levers are used along with a smooth movement that is just newer/better/quicker to change from a right-hand curve to a two-seam fastball.
If you work with pitching machines, you know how frustrating it is to wrestle with setting up  & breaking down a 2 wheel pitching machine. It's a waste of time and energy!
My Bottom Line
The New Phantom Pitching Machine line-up is like my best-trained players… built to be quick, nimble, & easy to want on my team every day, and for years to come.
I wish I had a 5 yr. consistency & performance warranty on my players…  like I have with this engineering marvel!
I hope my thoughts have helped you!
| | |
| --- | --- |
| Warranty: |  5 Year |
| Shipping | |
| | |
Read How to Choose a Pitching Machine here