3 Row -15′ or 21′ USA Series Standard Bleacher Single or Double Footboard
3 Row – 15″ or 21′ USA Series Standard Aluminum Small Park Bleacher Single or Double Footboard in natural aluminum, green, red, royal or navy
Here are our most popular small park ballpark 3 row bleachers. Length selection of 15′ or 21′. Choose single or double footboard and choose natural aluminum, navy, green, royal or red in the option boxes.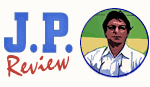 3 row 15′ models will seat up to 30
3 row 21′ models will seat up to 42
If you need assistance choosing the right bleachers, give us a call and we can answer any questions and help you make the right decision for your seating needs. 1-800-487-7432.
I hope this helps you!

Click Here to access our Bleacher Buying Basics